The first issue of De Gruyter on the Go Newsletter introduces Online Media and Global Communication.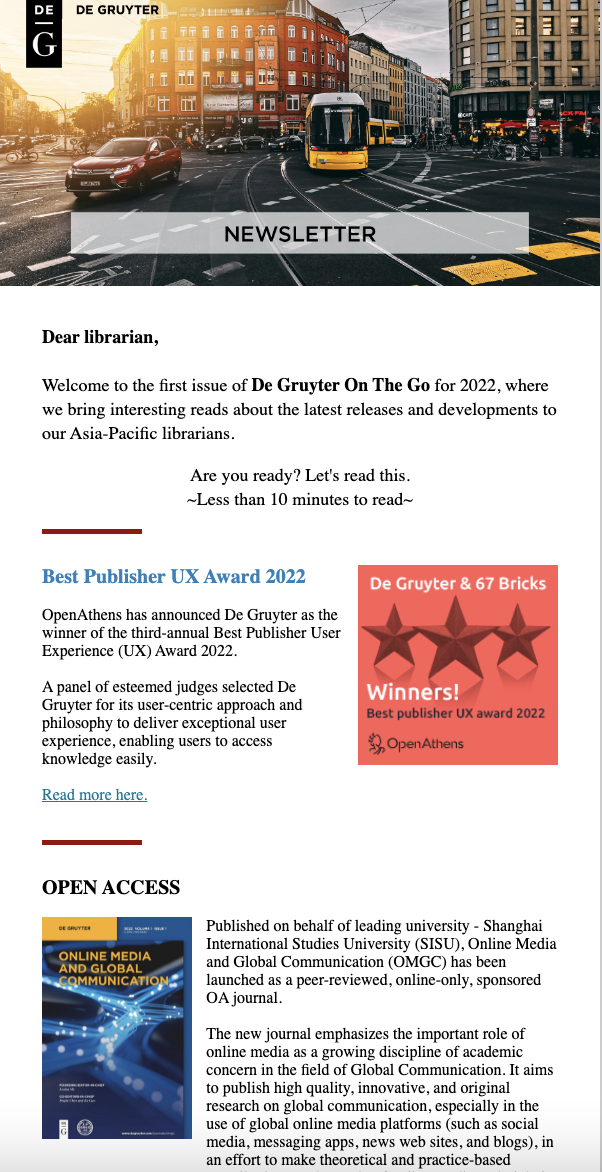 Published on behalf of leading university - Shanghai International Studies University (SISU), Online Media and Global Communication (OMGC) has been launched as a peer-reviewed, online-only, sponsored OA journal.
The new journal emphasizes the important role of online media as a growing discipline of academic concern in the field of Global Communication. It aims to publish high quality, innovative, and original research on global communication, especially in the use of global online media platforms (such as social media, messaging apps, news web sites, and blogs), in an effort to make theoretical and practice-based contributions to the study of online media and global communication, particularly in, but not limited to, the Global South.